Trusted by Travelers from all over the world
4.92 / 5





9,311 Reviews
Products

\ Most Popular /
Business WiFi

Premium WiFi

Praised by 92% of our customers

Prepaid
SIM Card

Price

$4.2

/day

*If rented for 28 days

$4.5

/day

*If rented for 28 days

$37

/30 days

Data Usage

Unlimited Data

Unlimited Data

500MB/day

Max Speed

95 Mbps

187 Mbps

150 Mbps

No Speed Restriction

No Speed Restriction

No Speed Restriction

18.5 hours battery life
With Free Power Bank
20 hours battery life
With Free Power Bank

No battery

Up to 5 devices connected

Up to 10 devices connected

1 device

Area

99% Coverage Nationwide

100% Coverage Nationwide

100% Coverage Nationwide

Perfect for Internet on the go:
Google Map, Video Messenger, etc.
Perfect for heavy data users:
streaming, music, game, etc.
Perfect for convenience:
Instant internet access without
any additional device

More info

Detail

More info

Detail

More info

Detail
6 months
Replacement warranty for faulty equipment
Monthly payment available
Choose
One Year
Replacement warranty for faulty equipment
Monthly payment available
Choose
Monthly
Payments
Available
Two Years
Replacement warranty for faulty equipment
Monthly payment available
Choose
Get your Japanese Phone Number Today!
VOICE + DATA within Japan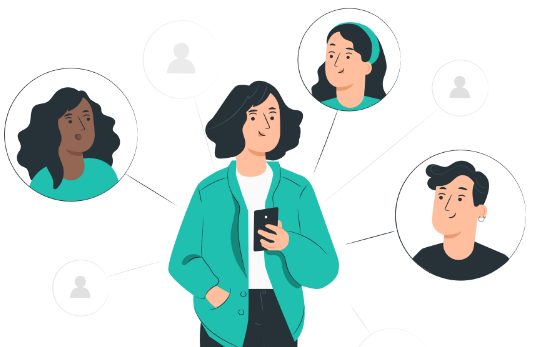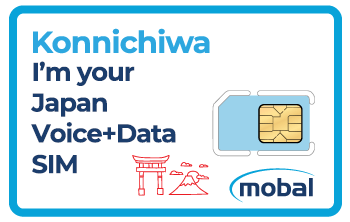 2,480 JPY
~
(2,728 JPY~, tax incl.) / month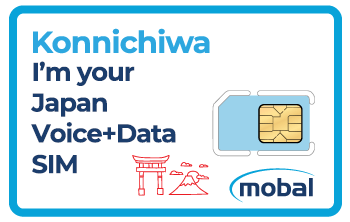 7GB · 10GB · 25GB / MONTH
IP PHONE CALL+DATA SIM
*Unlimited calls available by downloading the 050mobile app.
2,480 JPY
~
(2,728 JPY~, tax incl.) / month
7GB

10GB

\ Best Seller /

25GB

28+ hours

Ex. YouTube (360p)

40+ hours

Ex. YouTube (360p)

95+ hours

Ex. YouTube (360p)

2,480 JPY

(2,728 JPY, tax incl.) per month

2,980 JPY

(3,278 JPY, tax incl.) per month

3,480 JPY

(3,828 JPY, tax incl.) per month

More Details

More Details

More Details
Pocket WiFi/SIM card
Pocket WiFi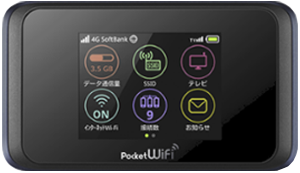 From just $4.2 per day!
*If rented for 28 days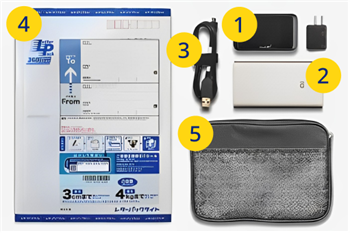 What's Inside your rental WiFi Package?
Your rental pocket WiFi package comes with the following items at no extra charge. Easy English explanation manual on how to set-up the pocket WiFi device is included.
- Pocket Wi-Fi Router unit
- Power Bank
- USB cable and AC adapter (plug-in)
- Pre-paid and self-addressed return envelope

Prepaid SIM Data Card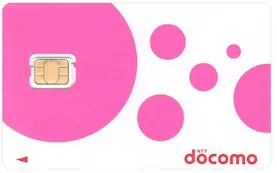 We also sell Prepaid SIM cards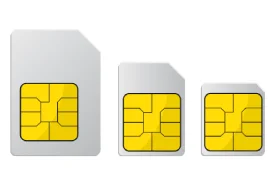 Our SIM can be cut easily by hand to fit in your device. No need to consider the size when you place on order.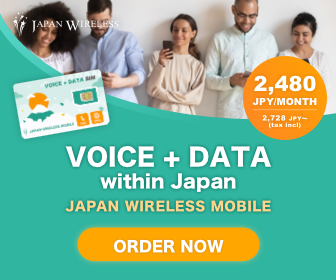 Add-on with Wi-Fi Router
Pocket Voice Translator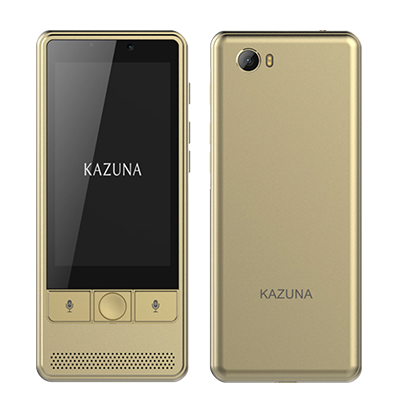 Adopted by Japanese
government agencies
Add-on with Wi-Fi Router
72 Languages supported, including Japanese
Lightweight and easy to use
Can be selected as an option directly in the order form
1st issue encountered by foreign tourists: communication

(Japan Tourism Agency Survey)
Rental Steps
Please place your order for a pocket WiFi before your trip to Japan. Make the payment to confirm your order.
Your order will arrive at your designated destination in Japan prior to your rental start date.
After an easy set up, enjoy the pocket WiFi with the Unlimited Internet during your stay in Japan!
To return your rental pocket WiFi, pack all the items provided pre-paid return enveloppe and drop it in any postbox in Japan.
Our Advantages
Our rental pocket WiFi services have received the highest customer satisfaction from over 800,000 users
Easiest way to stay connected anytime and anywhere in Japan!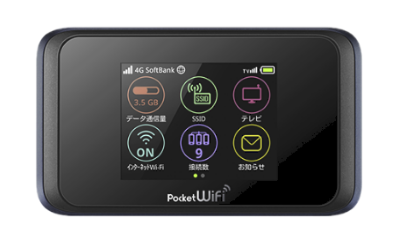 Our rental pocket WiFi has served over 800,000 visitors from all over the world since 2012.
Our pocket Wi-Fi will surely be a great partner during your stay in Japan.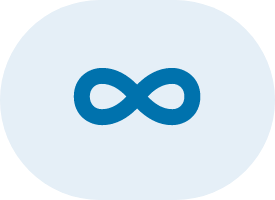 Unlimited Data
You can use streaming video services without worrying about speed restrictions with our rental pocket WiFi.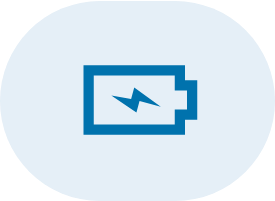 Free Power Bank
Power Bank included FOR FREE. No more concerns about battery life!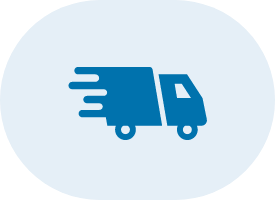 One-day Shipping
We accept "Last minutes order" and provides"Need it Tomorrow" Service in most of areas in Japan.
FAQ
FAQ
Q.

How do I return my rental pocket WiFi?

A prepaid and self-addressed return envelope is enclosed in the pocket WiFi delivery package. Pack all the items into it and make it flat so it can enter into the mailbox sloat smoothly. Then, seal the envelope and drop it off anywhere in Japan.

Q.

I am already in Japan. Can I still order a pocket WiFi/ SIM card?

Of course. Just place your order online with your pick-up date and accomodation. The delivery time might differ depending on your location. Then, proceed to the payment and we will send you a confirmation email. To save time in shipping out your pocket WiFi or SIM card, be sure to indicate your room number and the name used to make the booking. *We cannot deliver to Airbnb. Please contact us so we can find an alternative.

Q.

My schedule has changed and I won't arrive at the same date. What should I do?

Please contact us immediately with your new arrival date so we can update the time we will send the pocket WiFi. If we receive the request before the shipment of your package, you won't be charged anything. However if you contact us after the package is already shipped, we can resend it for an additional 1,100 yen.

Q.

What happen if I lose the mobile WiFi router?

If you are worried about losing the pocket WiFi router, we recommend that you take our insurance for damage/loss (88 yen / per day). With it, the compensation charge will be limited to 11,000 yen. Without, it will be 44,000 yen.

Q.

Can I extend the portable wifi rental period?

Of course, Yes. It can be done in very simple and easy steps
You will automatically receive a return notification e-mail 2 - 3 days before the current rental-end date.
Please put the extension term into the extension form to be attached to the e-mail.

Q.

I want my Internet connection until the very last minute in Japan. Can I return my rental pocket WiFi at the airport?

Yes, the return package can be dropped directly into a mailbox at the airport. Just make sure to do it before passing the security check areas, are none are available after that point.

Q.

By when do I have to return my Mobile-Wifi?

You have to drop your Mobile WiFi router in the post box, by 3:00 pm of the next day of the end of the rental period. If you are late to return, you will be charged. Please make sure that you can drop it by the time, or extend your rental date in advance.

Q.

I'm visiting South Korea and Taiwan, too. Do you have pocket WiFi I can use in other Asian countries?

No, we are afraid not. Our items are all for domestic use only. Please refrain from bringing our product/s outside of Japan with you.
Contact Us
If you have any inquiries, please feel free to ask us!