深獲全球旅客信任
4.93 / 5
13,774 Reviews
商品
\ 最受歡迎 /
商用Wi-Fi

至尊版Wi-Fi

92% 的客戶有口皆碑

標準Wi-Fi

價格

$4.3

/日

若租用 28 日

$4.6

/日

若租用 28 日

$2.7

/日

若租用 28 日

流量限制

無限數據

無限數據

無限數據

最高網速

120 Mbps

187 Mbps

95 Mbps

沒有速度限制

沒有速度限制

在12:00至14:00 / 17:00至00:00之間,
速度將降至最高6 Mbps
電池續航力 18.5小時
附免費行動電源
電池續航力 20小時
附免費行動電源
電池續航力 18.5小時
附免費行動電源

最多可連接5台裝置

最多可連接10台裝置

最多可連接5台裝置

涵蓋區域

覆蓋全國99%範圍

覆蓋全國100%範圍

覆蓋全國99%範圍

十分適合隨時隨地上網:Google地圖,視像通話等

最適合數據傳輸重度使用者:串流、音樂、遊戲等等

完美的便利好物:即時連上網際網路,不需要借助任何其他裝置

更多資訊

詳細

更多資訊

詳細

更多資訊

詳細
租賃步驟

線上預訂
詳情
送貨
詳情
享受網際網路
在輕鬆設定之後,您在日本期間即可無限暢遊網際網路!
詳情
歸還裝置
歸還時請使用送貨包裹隨附的預付郵資回郵信封。將所有物品裝入信封並投入任一郵筒。
詳情
租賃步驟

線上預訂
詳情
送貨
詳情
享受網際網路
在輕鬆設定之後,您在日本期間即可無限暢遊網際網路!
詳情
歸還裝置
歸還時請使用送貨包裹隨附的預付郵資回郵信封。將所有物品裝入信封並投入任一郵筒。
詳情
In order to make the pocket wifi rental booking process as easy as possible, we accept payments by credit card, PayPal, Google Pay or Apple Pay.
Your ordered item should arrive to your designated destincation prior to your rental start date. (Except for the last minute ordering cases and unexpected conditions result traffic/delivery delay.)
Hotels
Airport Post Offices
Private residences
"in Japan"
Business/School Offices
Getting connected only takes 2 minutes ! After powering on your pocket wifi, simply follow the steps below:
A prepaid return envelope will be provided for free with your order.
You can return the device at any postbox in Japan. Simply pack the items and drop them by 3:00 PM the next day of the end of your rental period.
Pocket WiFi/SIM card
Wi-Fi 路由器
套餐內容
您的 Wi-Fi 套餐包括下列項目,不需額外付費。 包括如何設定裝置的簡易中文版說明手冊。
① 隨身 Wi-Fi 路由器
② 行動電源
③ USB 連接線及 AC 轉接器 (插入)
④ 預付郵資回郵信封
⑤ Travel Pouch

SIM 卡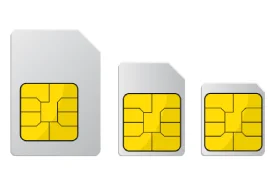 我們的SIM卡可以輕鬆剪裁適合您設備的尺寸。在下單時無需考慮尺寸。
附加 Wi-Fi 路由器
隨身語音翻譯機
感謝多個政府機關愛用
附加 Wi-Fi 路由器
支援 72 種語言,包括日文
輕巧易用
不再受語言不通的困擾
可直接在訂購單中選擇
我們的優勢
來自超過 350,000 名使用者的最高客戶滿意度
這是隨時隨地保持聯繫最簡單的方法!
自 2012 年以來,我們為全球超過 800,000 名旅客提供 Wi-Fi 租賃服務。
在您停留日本期間,我們的隨身 Wi-Fi 肯定會是您的好夥伴。
無限數據
您可以使用串流影片服務,無須擔心速度限制。
免費行動電源
行動電源為免費提供。不必再擔心電力問題!
單日送件
我們接受「臨時訂單」,並在日本大多數地區均提供「隔日送達」服務。
常見問題
常見問題
問

如何歸還租用裝置?

請使用送貨包裹隨附的預付郵資回郵信封。在使用後將所有物品平放入信封以保持信封平整,可順利放入郵筒。接著密封信封並投遞。回郵不需要在您取件的地點進行。

問

我已經抵達日本了。我還能訂購並收到包裹嗎?

可以。比較線上訂單及您希望的取貨日期,以了解最快的交件時間是何時。 (我們的系統可能會因交貨期過短而導致故障。所需要的交貨期因您所在地而異。) 接著在系統接受當天,以您下榻的酒店作為取貨地點完成訂單/付款。請務必輸入房號或用於訂房的姓名/代碼及旅館資訊以節省運送時間。 *Airbnb 地址無法作為收貨地址。請連絡我們以為您搜尋當地的郵局。

問

我已經改變計劃,不會按照訂單條件抵達。

請立即連絡我們,並提供您的新抵達計劃和新的收件人。 如果我們在寄出您的包裹之前收到此異動資訊,則可以免費處理。 *如因航班/入境程序延遲等原因導致無法取件,應依個人責任處理。您可以支付額外重新寄送費用,重新寄送至其他地點。

問

我已取消旅行。我該怎麼做?

請立即連絡我們。 如果我們在寄出包裹之前收到取消通知,則可以取消全額退款。 如果在寄出包裹後才收到取消通知,則可取消及退款, 並從您的付款中扣除取貨費 (1,000 日圓),

問

我是否能延長租賃期?

可以,只需透過幾個簡單步驟。 請告知我們您想延長的天數,我們便會提供連結讓您處理延長付款。在確認付款之後,就會正式確定您的延長要求。 延長費用 (每部裝置) 為 350 日圓/天,每筆 PayPal 交易會額外收取 40 日圓手續費。 範例:延長 10 天的費用為 -> 350 元/天 x 10 天 + 40 元手續費 = 共計 3,540 日圓 *如適用,則會加上保險費用。 延長時不需寄回更換您的裝置。 請繼續使用裝置,直到新到期日為止。 延長租期結束時,請使用目前的回郵信封來歸還裝置。

問

直到離開日本之前我都需要網際網路連線。
我能否在機場歸還裝置?

可以。您可以將歸還包裹投遞至離境機場的郵筒。請務必在進入安全檢查區之前投遞。通過安全門後就沒有任何郵政服務設施可用。

問

我忘了在離開日本之前投遞歸還包裹,將包裹帶回家了。我應該怎麼辦?

請立即連絡我們並告知您的訂單編號。 我們將向您發送如何跨國寄回裝置的資訊 (客戶須支付國際運費)。

問

我也會前往南韓和中國台灣。你們是否提供可在其他亞洲國家或地區使用的 Wi-fi?

否,很遺憾我們並未提供。我們的裝置僅供日本國內使用。 請勿將我們的裝置帶到日本以外的國家或地區。