备受全球游客信赖
4.93 / 5
13,948 Reviews
Products
\ 热门方案 /
Business WiFi

Premium WiFi

92% 客户给予一致好评

Prepaid SIM

价格

$4.4

/天

如果租借 28 天

$4.7

/天

如果租借 28 天

$34.9

/30 天

流量

不限流量

不限流量

500MB/Day

最高网速

120 Mbps

187 Mbps

150 Mbps

无速度限制

无速度限制

无速度限制

电池待机时间 18.5小时
配免费充电宝
电池待机时间 20小时
配免费充电宝

无电池

Up to 5 devices connected

Up to 10 devices connected

1 部设备

覆盖区域

99% Coverage Nationwide

100% Coverage Nationwide

100% Coverage Nationwide

Perfect for Internet on the go:
Google Map, Video Messenger, etc.

十分适合流量需求大的用户:流媒体、音乐、游戏等

方便易用:无需任何其他设备即可立即访问互联网

Detail

More info

Detail

More info

Detail

More info
租借步骤

在线预订
详情
送货
您的 WiFi 订单将在租借开始日之前送到您指定的取货地。
详情
畅想互联网
详情
还机
如需还机,请使用随附在发货包裹中的已预付费且注明地址的回邮信封。将所有物品装入此信封,投递到日本任何一个邮局邮筒即可。
详情
租借步骤

在线预订
详情
送货
您的 WiFi 订单将在租借开始日之前送到您指定的取货地。
详情
畅想互联网
详情
还机
如需还机,请使用随附在发货包裹中的已预付费且注明地址的回邮信封。将所有物品装入此信封,投递到日本任何一个邮局邮筒即可。
详情
21 In order to make the pocket wifi rental booking process as easy as possible, we accept payments by credit card, PayPal, Google Pay or Apple Pay.
Your ordered item should arrive to your designated destincation prior to your rental start date. (Except for the last minute ordering cases and unexpected conditions result traffic/delivery delay.)
Hotels
Airport Post Offices
Private residences
"in Japan"
Business/School Offices
Getting connected only takes 2 minutes ! After powering on your pocket wifi, simply follow the steps below:
A prepaid return envelope will be provided for free with your order.
You can return the device at any postbox in Japan. Simply pack the items and drop them by 3:00 PM the next day of the end of your rental period.
Pocket WiFi/SIM card
Wifi 路由器
套餐内容
您的 Wi-Fi 套餐包括下列项目,无需额外费用。 包括如何设置设备的简明中文说明手册。
① 随身 Wi-Fi 路由器
② 充电宝
③ USB 线缆和 AC 适配器(插头)
④ 预付费且写明地址的回邮信封
⑤ Travel Pouch

SIM 卡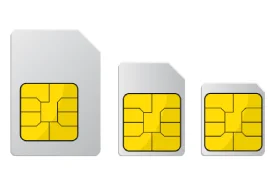 Our SIM can be cut easily by hand to fit in your device. No need to consider the size when you place on order.
附加 Wi-Fi 路由器
随身语音翻译机
日本多个政府机关采用
附加 Wi-Fi 路由器
From US $1.73/day
支援 72 種語言,包括日文
輕巧易用
可直接在訂購單中選擇
外国游客面临的首要问题:沟通问题

(据日本观光厅调查)
我们的优势
"来自超过 350,000 名用户的最高客户满意度"
随时随地保持联系的最简单方法!
我们从2012年起,已经为超过 80 万人的游客提供 WiFi 租借服务。
我们的随身 Wi-Fi 无疑会是您在日本旅游期间最佳选择。
不限流量
您可以使用流视频服务,无需担心速度限制。
免费充电宝
免费提供充电宝。无需担心电量问题!
一日内发货
我们接受"紧急订单",并在日本的大部分地区提供"次日送达"服务。
常见问题
常见问题
问

我如何归还租借物品?

预付邮资且注明地址的回邮信封随附在您的送货包裹中。在使用后将所有物品平放入此信封,以保持信封平整,可以顺利投入邮筒。然后封牢信封并邮寄。邮寄还机不需要在您取机的同一地点完成。

问

我已经在日本了。还可以预定和收到送货包裹吗?

可以。在线预定,并注明您希望取机的日期,查看最快的送货时间。 (我们的系统可能因发货提前期过短而出现故障。所需提前期因您所在位置而异。) 然后完成预定/支付,并注明系统接受的日期内作为取机地址的住宿酒店。请务必输入您的房间号码或用于预订房间的姓名/代码,以及酒店信息,以节省运输时间。 *Airbnb 地址无法送货。请联系我们搜索您所在城镇的邮局。

问

我已变更计划,不再按照订购条件到达。

请立即联系我们,告知新的到达计划和新的运输注意事项。 如果此变更在您的包裹装运之前收到,则可以免费处理。 如何申请可选服务和/或延长租借期限的情况下,将收取相应费用。) 如果在包裹发货后收到变更信息,我们仍可以重新发货,并收回已发货的原始包裹,但会额外收取 1000 日元的重新发货费。 *如果因航班/入境等处理延迟原因未能取机,由个人自行负责处理。可以向其他地方重新发货,并收取额外的重新发货费用。

问

我的旅行取消了。我该怎么办?

请立即联系我们。 如果在包裹发货前收到此取消通知,则可以取消并全额退款。 如果在包裹发货后收到取消通知,从您的付费中扣除 " 收回费(1,000 日元)后,可以取消并退款。"

问

可以延长租借天数吗?

可以,只需非常简单的步骤即可。 如需联系我们,告知您希望延长的天数即可,我们会提供链接,供您处理延期付款。付款确认后,您的延期请求即正式设置。 延长费(每个设备)为每天 350 日元,每笔 PayPal 交易加收 40 日元服务费。 " 示例:10 天延长费 - > 350 日元/天 x 10 天 + 40 服务手续费 = 总计 3,540 日元" * 如果适用,以上费用将附加保险费。 延长后,无需寄回和更换您的设备。 在新的还机时间到期前,请继续使用该设备。 延长租借天数后,请使用当前的回邮信封还机。

问

直到离开日本之前我都需要上网服务。
我可以在离境的机场还机吗?

可以。您的还机包裹可以投递到离境机场的邮筒。请确保在进入安检区域之前投递。通过安全门后,没有任何邮政设施。

问

我忘了在离开日本之前邮寄我的还机包裹,并且已把包裹带回家。我该怎么办?

请立即联系我们,提供您的订单号。 将向您发送如何跨国还机的说明(客户须支付国际运费)。

问

我还打算去韩国和中国台湾旅行。你们有可以在其他亚洲国家或地区使用的 WiFi 吗?

很遗憾我们没有。我们的产品仅供在日本国内使用。 请不要将我们的产品带到日本以外的国家或地区。